Ventura's Most Prominent Beach
The Ventura Promenade cleanups are a great group event to get your foot in the door with Surfrider and learn more about what we do within the community. The Ventura Promenade sees high use by locals, surfers, and out of town visitors and we spend one Saturday per month keeping this highly-trafficked area clean!
The Surfrider tent and check in is located where California Street meets the Promenade. The Crowne Plaza Hotel has graciously offered free parking for volunteers in their valet lot! Please mention Surfrider beach cleanup when you arrive and tip when you leave.
Additional parking is available at the multi-level parking structure, but they charge and we do not validate. There are a couple of free parking options within a short walk. The free parking on Paseo De Playa often fills up quickly, but the free parking off Front Street typically has space, then you can take the walking bridge over the freeway to the promenade.
A popular beach for tourists and locals alike.
Keep It Clean.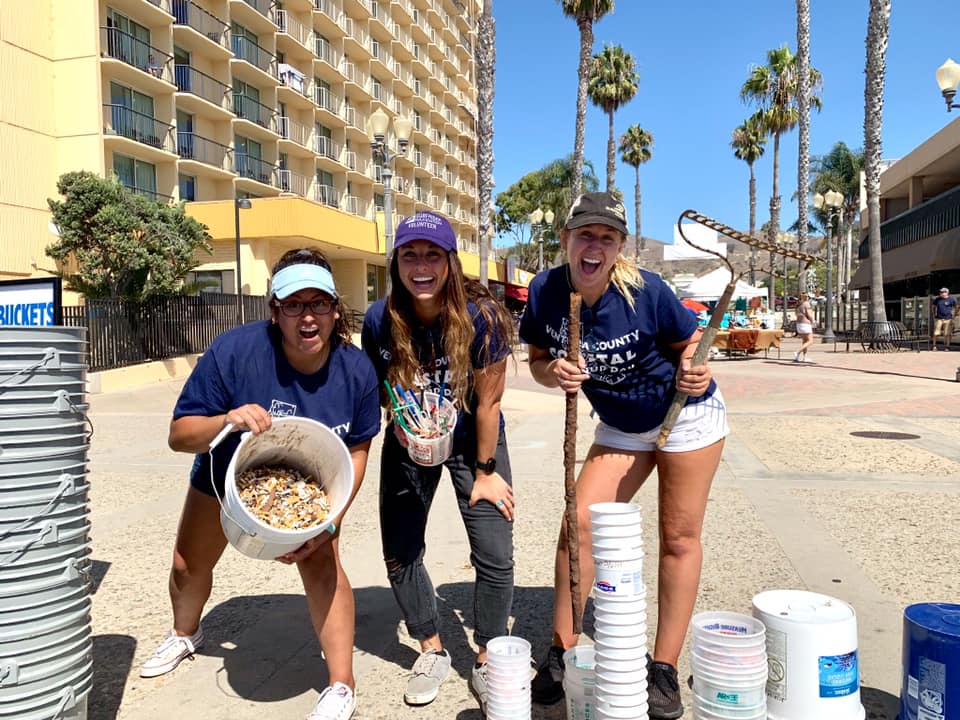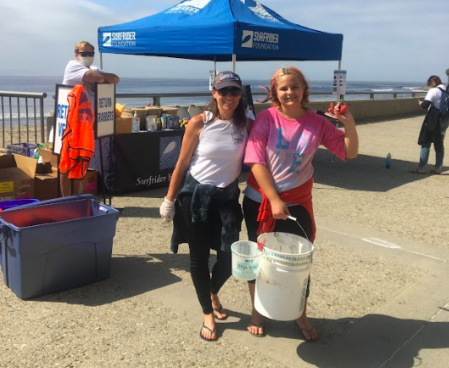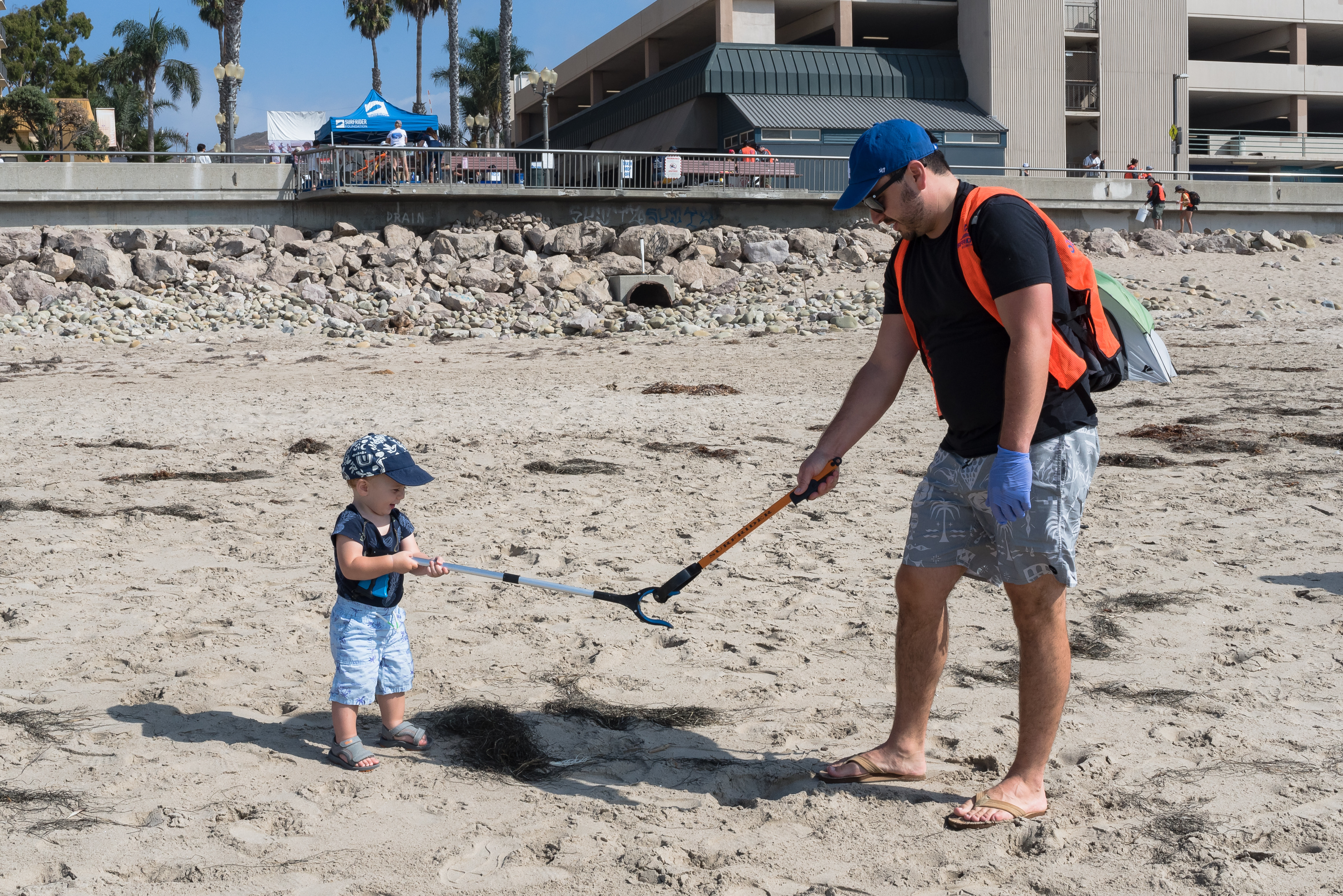 Volunteers under 18 years of age must have a parent or guardian sign their Surfrider waiver and City of Ventura waiver before the minor can participate in the Ventura Promenade/California Street Cleanup Event. Youth under the age of 14 must be accompanied by a parent or guardian per City of Ventura guidelines.
Both the City of Ventura and Surfrider Foundation waivers are required for each participant. Paper or electronic waivers can be submitted. We will provide all supplies, but volunteers are always welcome to bring their own work gloves, trash bag/bucket, and or reusable water bottle to reduce waste
Join us from 9am-11am. Bring your own water and close-toed shoes. We will supply buckets, grabbers, and gloves.
*Pre-­registration is not required unless your group is larger than 25 people.* If you plan on bringing a group larger than 25, please email us with how many people you expect at:
beachcleanups@ventura.surfrider.org
Please fill out both the Surfrider and City of Ventura waivers. Be prepared to show your confirmation emails at the check in tent (either printed or shown on your phone).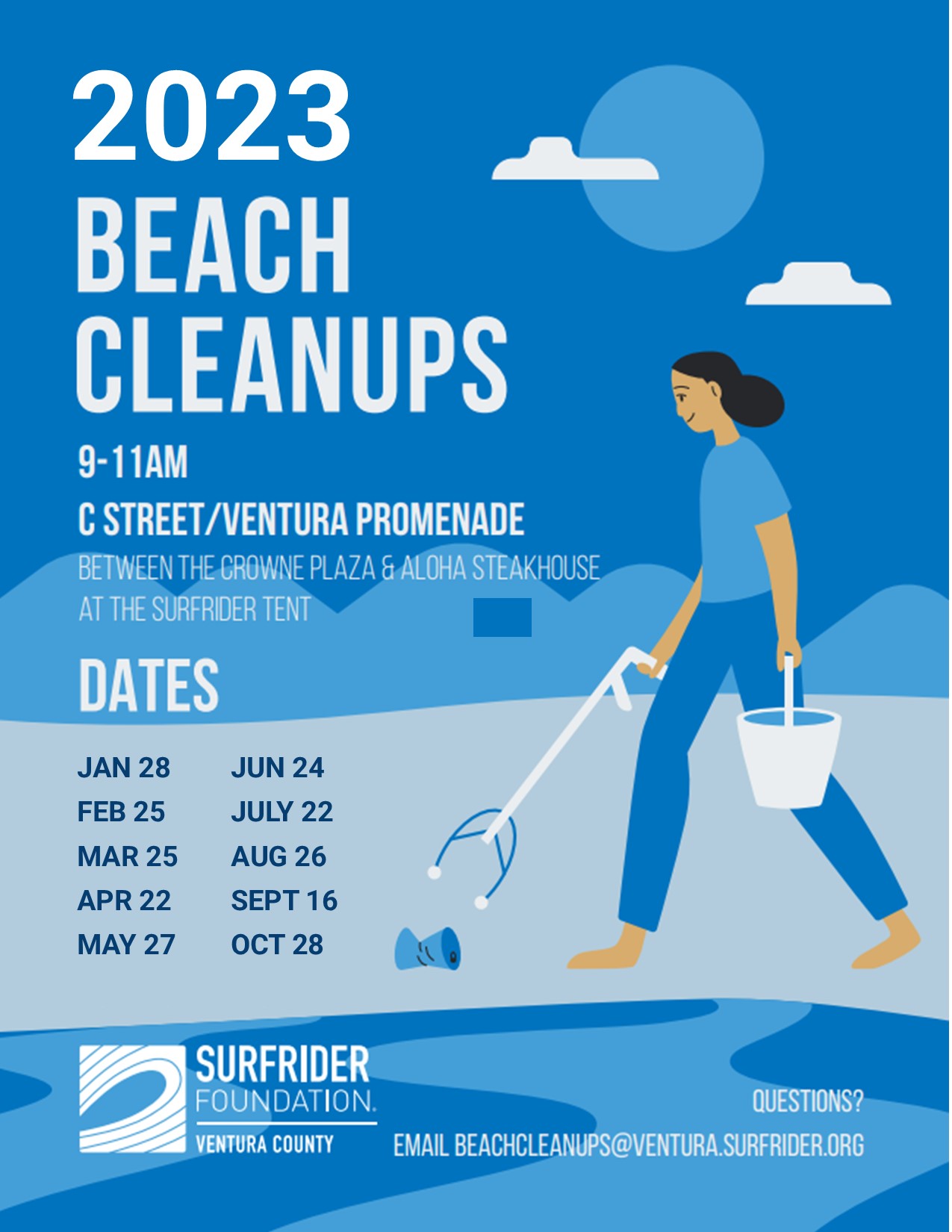 Watch to learn about C-Street and the work we do!
Core volunteer and previous newsletter and executive committee member John Stith reflects on beach cleanups.
Video Credit: California Lutheran University Students, Ella Pascua and team.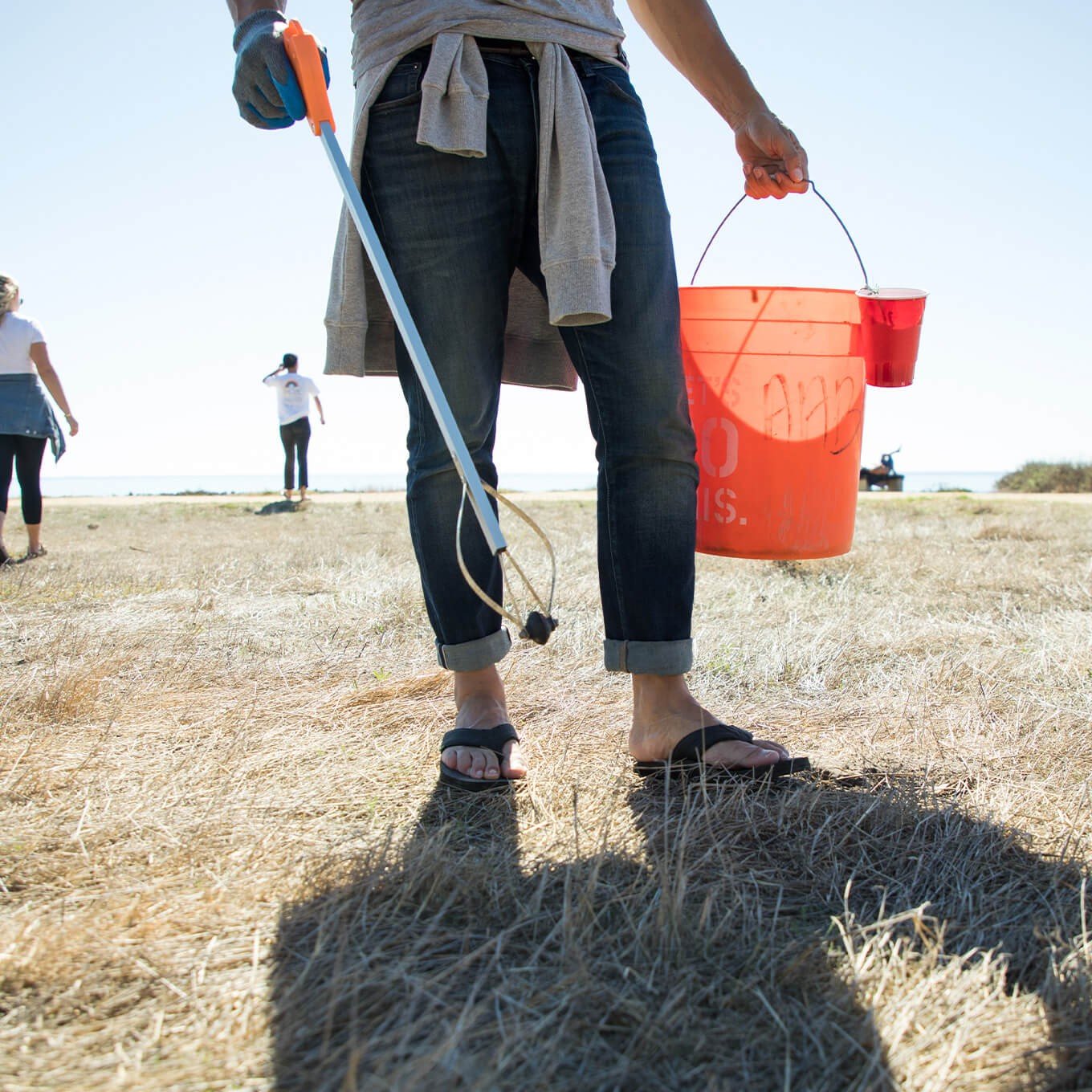 For all beach cleanups, please wear:
Comfortable clothes
Closed toed shoes
Sunscreen
And bring a reusable water bottle if possible to reduce waste and stay hydrated (we have water on site)!
Please be prepared to fill out a data card of all the trash you pick up. We need this information to help find solutions for the main sources of trash on our beaches!
Ventura Promenade totals by year:
2019: 2,624 volunteers picked up 4,410 lbs. of trash including 26,950 cigarette butts

2021: 283 volunteers removed over 240 lbs of trash!
2022: 1,572 volunteers picked up 1,840 lbs. of trash including 26,750 cigarette butts
2023: Stay tuned